Biography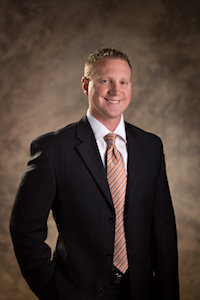 Graham Ogden is a passionate entrepreneur with a sound understanding of commerce, marketing, and strategic analysis. His sales and management experience have fueled a passion for working in a team environment while simultaneously developing invaluable people skills and problem solving capabilities as an individual.
Graham is a Bachelor of Commerce graduate from the University of Alberta. He completed his post secondary education in April of 2003 graduating with distinction. Graham draws from 6 years of sales and management experience prior to real estate.
Since 2005, Graham has successfully initiated a real estate business by helping clients buy and/or sell property as a licensed REALTOR® in addition to putting together new construction developments. Vision minded Graham submerged himself into extensive research and sourcing of the real estate industry. His acute business acumen was a sound platform to propel him to success.
This commerce background is one key reason why Graham effortlessly transitioned in the real estate arena. He applies the same principles of comprehensive research and thorough understanding to his new profession, which won him Rookie of the Year for Realty Executives Challenge in 2005. He recently received accolades from the Edmonton REALTORS® Association as a Medallion Achiever putting him in the top 5% of all REALTORS® in Edmonton.
Graham takes the time to educate his clients throughout the real estate process as well as pooling together a network of professionals such as lawyers, accountants, bankers, and investment advisors to ensure his clients' immediate and long-term needs are fully met. Because of his extensive depth of knowledge he can easily work with a large number of residential and commercial clients handling various real estate transactions, including investing, developing, purchasing, selling, and relocations.
Graham enjoys being physically active. He personally is an avid investor in real estate and is a strong believer in its investment potential.
"In today's challenging Real Estate market, your choice of Real Estate professional does matter! For a greater probability of success you need a dedicated professional, one who can guide you through the process and be counted on to protect your investment! Get to know me, a knowledgeable, results-oriented professional."
"Whether you are purchasing, selling or wish to investigate the possibilities, I care about your needs and will take the time to provide personal attention and 100% client satisfaction."
"I promise to provide the most professional, ethical and informed real estate services in the Industry."