Edmonton Market Report for March 2021
Residential Unit Sales and Average Prices Up for February
Total residential unit sales in the Greater Edmonton Area (GEA)* real estate market for February 2021 increased 52.1% compared to February 2020 and increased 36.8% from January 2021. The number of new residential listings is up year over year, increasing 7.6% from February 2020. New residential listings are up month over month, increasing 11.4% from January 2021. Overall inventory in the GEA fell 17.6% from February of last year and increased 7.6% from January 2021.
For the month of February, single-family home unit sales are up 62.2% from February 2020 and up 40.2% from January 2021 at 1033. Condo unit sales increased 19.5% from February 2020 and increased 26.7% from January 2021.
All residential average prices are up to $377,931, a 7.6% increase from February 2020, and up 3.8% from January 2021. Single-family homes sold for an average of $437,977, a 2.7% year-over-year increase from February 2020, and a 2.4% increase from
January 2021. Condominiums sold for an average of $230,929, an 8.4% increase year-over-year, and prices are up 6.6% compared to January 2021. Duplex prices increased 6.6% from February 2020, selling at $343,028 which was a 0.4% decrease from January 2021.
"The Edmonton market in February saw a significant increase in year-over-year residential unit sales as well as month-to-month sales," says REALTORS® Association of Edmonton Chair Tom Shearer. "There have also been more sales of single-family homes, condos and duplexes compared to February of last year as well as last month. The high level of activity we have seen in February is uncharacteristic for this time of year. We are witnessing a very strong market."
Single-family homes averaged 48 days on the market, a 23-day decrease from February of last year. Condos averaged 62 days on the market, an 11-day decrease year-over-year, while duplexes averaged 48 days on market, a 32-day decrease compared to February 2020. Overall, all residential listings averaged 52 days on market, decreasing by 21 days year-over-year and decreasing by 13 days compared to the previous month.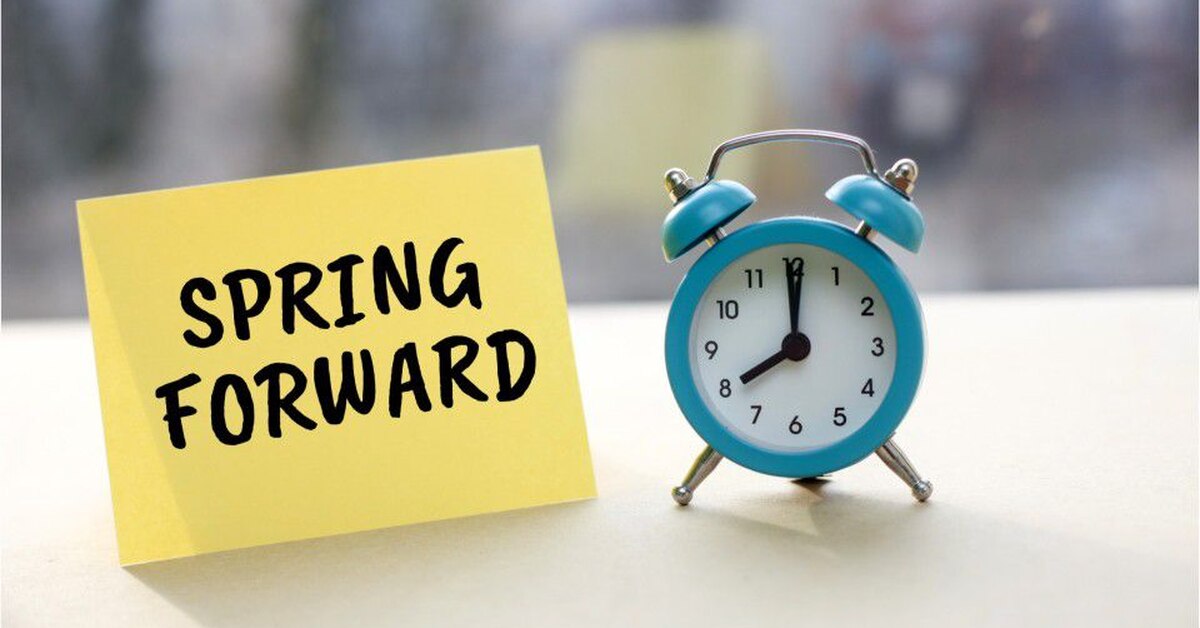 Daylight Savings Reminder
Daylight Saving Time begins on Sunday, March 14, 2021, at 2:00 A.M.
On Saturday evening, our clocks need to "spring forward" one hour.
What Is Daylight Saving Time?
Daylight Saving Time (DST) is the practice of moving the clocks forward one hour from Standard Time during the summer months, and changing them back again in the fall. The general idea is that this allows us all to make better use of natural daylight.
When Is Daylight Saving Time This Year? When Does the Time Change?
To remember which way to set their clocks, folks often use the expression, "Spring forward, fall back." Note that these dates are for locations in the United States and Canada only; other countries may follow different dates.
Daylight Saving Time begins on Sunday, March 14, 2021 at 2:00 A.M. On Saturday night, set your clocks forward one hour (i.e., losing one hour) to "spring ahead."
Daylight Saving Time ends on Sunday, November 7, 2021, at 2:00 A.M. On Saturday night, set your clocks back one hour (i.e., gaining one hour) to "fall back."