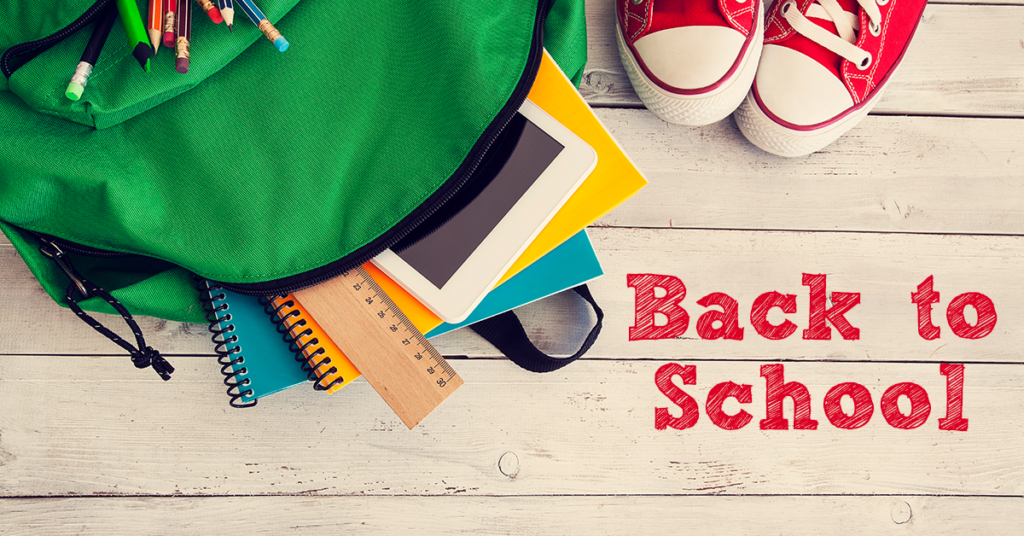 Preparing for Back to School
As summer ends, many of us are now thinking about how we can prepare for school. The back to school sales are everywhere and your home will soon be overwhelmed with papers (that you can easily control!) As you prepare for school, find some extra helpful tips here.
1) Take some time to read with your kids throughout the summer and it will help prepare them.
2) Enjoy school shopping with your child and involve them by giving them choices. Our kids love to pick out their own outfits!
3) Prepare yourself for early mornings and prepare what you can the night before. Being ready for a school morning is the best thing that you can do to get your family off to a great start! It makes a HUGE difference (and cuts back on stress and chaos for the mornings).
4) When all the busyness of school hits, it is nice to have some planned family time. Play one of the board games here or do any of these 10-minute activities with your kids. Our favorite time to play is right after bath time when we are ready for some much-needed family time!
5) Take time to prepare your anxious children for school. Take a tour of the school, meet the teacher and practicing pick up and drop off are just a few ways to get starting in your preparation. It will really help your child to know what is going to happen on that first day.
6) Create a homework station for your children. You could even build a whole desk for under $100 like this one
7) Heading back to school is always a busy time for teachers, surprise your child's teacher with a gift as school starts. A mason jar filled with pencils is perfect! Paint the mason jar a bright shade of apple red to look like an apple! Or you can make a school supplies cake and fill it with everything that your teacher could need this year.
8) Teach the kids their letters.
9) Use hooks for each child's book bag to keep things organized.
10) Mix up the lunches this year and keep it simple. You can even use something fun like this sandwich cookie cutter to make their lunchbox filled with anything BUT a boring sandwich.
11) Organize your child's clothes for the entire week. Pick every outfit out on Sunday afternoon and lay them out or hang them up for the week. It will get rid of any "I didn't want to wear that!" type of battles… well, let's hope so!
12) Start your child's day out right with a great meal! These make-ahead frozen breakfast ideas are easy and you can have them ready to go. A little protein is all that they need .
13) Plan out some easy, healthy after school snacks to fill your kids just enough until dinnertime.
14) Remember last year & let it guide you as you prepare for a start fresh with a positive attitude!
15) Start the school routine a weeks before school starts to get yourself and your kids ready!
16) Create a planner to keep all your meal plans, papers and other school materials organized.
17) The morning of the first day, have a special gift for you child. It doesn't have to be fancy. A great book and crayons or pack of fun pencils might be all that you want to do. I love to give our kids a book like this before their first day.
18) Have your child take a first day of school picture… with the other siblings.
19) Try lunch box notes to brighten your child's day. If you don't want to use chalkboard paint on their things, at least stick a little note in each lunchbox.
20) Be sure to use your last week before the kids go to school to spend some much-needed one on one time with the kids

| | |
| --- | --- |
| Gorgeous Greenfield Home $519,000 | Perfect Starter Home $350,000 |
| | |